meaningful brand
experiences
Connect with your customers &
engage your employees
Hello. We're Alchemy Group
In a disconnected world, your customers, consumers and team members want more. 
They want MORE vision. MORE purpose. MORE moments worth remembering.
That's why the experience you build for your employees and for your customers matters, and guess what – we can help you with that.
At Alchemy Group, we design and produce strategic brand experiences that nurture employee engagement and build company culture. We develop experiential marketing campaigns that build brand loyalty and drive sales.
How do we achieve this ?
Creative strategy, captivating content design, bespoke communication, tailored show production, guest experience design and meticulous logistics planning.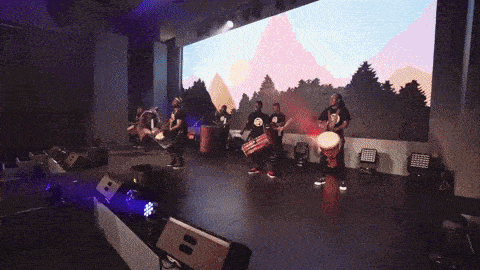 Live Events
At Alchemy Group, we live and breathe the idea of building meaningful connections. We create immersive experiences for audiences through the thoughtful design and slick execution of live events including conferences, product launches, awards ceremonies, team building and town hall gatherings. We believe that the success of these events lies squarely in our ability to consistently connect with the audience, whether hosting an intimate dinner for ten people or producing a large-scale conference with hundreds of delegates It really is all about the guest experience. Underpinned by a strong strategic creative concept, which is something we really pride ourselves on, our client's brand comes alive in the most impactful possible way.
Brand Activations
We relish the chance to find new and exciting ways to bring our clients' brands to life in the brand activation space. We obsess over the brand image as we set out to design field marketing and brand awareness campaigns and promotions that drive sales and ensure impactful consumer engagement that really yields results. Our activations are so much more than just a pop-up stand with sample cups, we set out to make an impact and heighten brand awareness and excitement. We have an impressive resource network, a love for brand strategy and insist on excellence in our operational execution.
Destination Management
We are all about finding the next adventure in our own back yard as a truly passionate business proudly rooted in South Africa. Over the years, our work in the experiential travel space has taken us to many incredible South African destinations, where we have crafted authentic experiences for a lucky few through bespoke travel, dedicated concierge services and seamless passenger transportation. Our whole aim here is to enable guests to experience South African tourism in a fresh, unique way, with our own special brand of alchemy in the mix, naturally.
Exhibitions
When an exhibition brief lands on our desks, we quite literally roll up our sleeves and hit that proverbial drawing board to design and produce high quality custom stand builds for exhibitions, trade fairs and expos. Our clients' brand image is always at the heart of the design and then we add gamification, multimedia displays, product display and visual merchandising to the mix to really optimise visitor interaction. Once the exhibition stand is expertly built and ready for assembly, we select the hippest, sassiest brand ambassadors and train them extensively for maximum consumer engagement.
incentive travel
Incentive trips are a key component of any successful reward and recognition programme. The overall logistics and comfort of passengers are as important as well planned, original and perfectly executed experiences along the way. We go all out in searching for the "hidden gem" hotels, restaurants and activity options when designing global and local incentive travel experiences. We comfortably manage cross-border passenger logistics, all modes of transportation, gifts, accommodation, and activities. In short, we create authentic experiences that delight and inspire, so that guests can really let their hair down, kick off their shoes and fill up their Instagram stories for days.
virtual experiences
We love the chance to create real connections with audiences in the virtual space. Through live streaming and video production, we help our clients craft an experience or deliver a message to their audience that really captivates, starting right from the moment of guest registration. With the clever use of motion graphics, set dressing and world class production, we keep audiences locked on and engaged for the duration of the hybrid event, conference, awards ceremony, AGM or Town Hall meeting.